Here in the search functions you get a quick overview of the different cruise dates and sailing routes. See selected promotions below under Experiences or contact us for other special promotional prices.
Introduction to Silversea Expeditions
---
Silversea belongs to one of our absolute favorite shipping companies. The company sails to all 7 continents of the world and offers over 900 different destinations. The focus is solely on luxury ships of smaller size, which can accommodate between 100 and 596 guests.
The Silversea Expedition concept was introduced in 2008. The currently 4 different expedition ships sail to virtually all continents, and have a special focus on some of the most remote areas, where only a few have been.
Silversea's 4 expedition ships:
Silver Wind, which accommodates up to 274 guests
Silver Explorer, which accommodates up to 144 guests
Silver Cloud, which accommodates up to 254 guests
Silver Origin, which accommodates up to 100 guests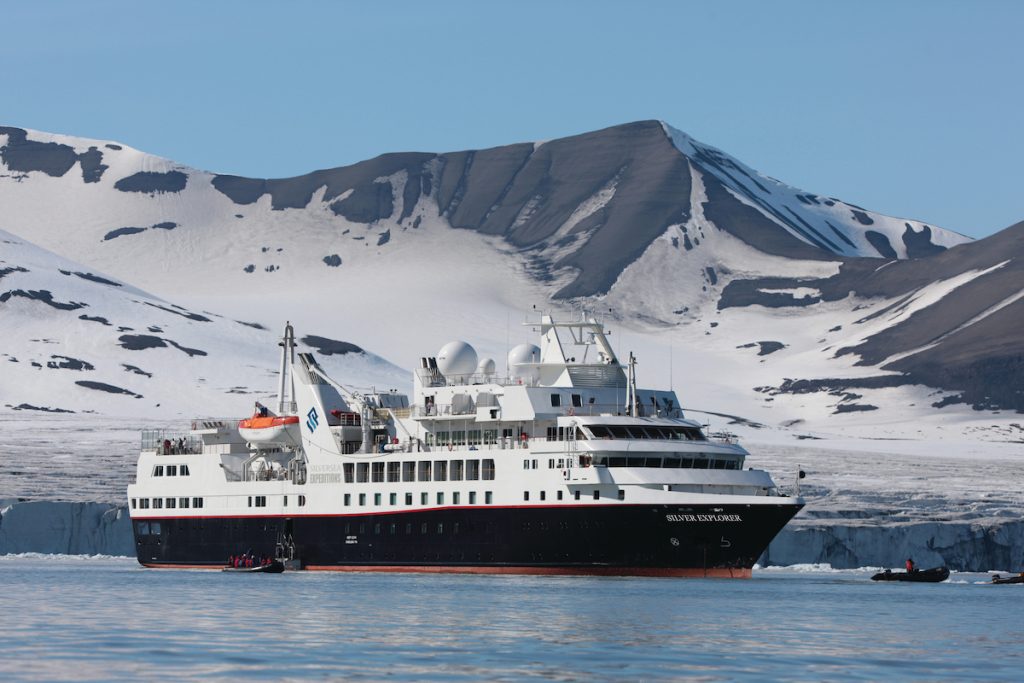 ---
An expedition cruise is the perfect choice for you who are curious about the world in the active way, and who at the same time want to learn a lot along the way. Part of the visits to land take place with Zodiac boat transport. Most of the exciting and educational excursions on land and in water are mainly of an active nature.
The excursions are also included in the price of Silversea's Expeditions cruises.
Silversea's expedition ships sail in many different regions such as. The Galapagos Islands, Africa, the Indian Ocean, Antarctica, Australia, the South Pacific Islands, the American West Coast, Canada & New England, Greenland, Central and South America, Northern Europe, the British Isles and Eastern Russia.
Contact us for more information about these sailing routes
Whether you choose one of the classic Silversea ships or one of the Silversea expedition ships, you will experience a relaxed and at the same time elegant atmosphere on board. The extremely service-minded staff has full focus on each guest's individual wishes, but in the lovely discreet way.