Here in the search functions you get a quick overview of the different river cruise dates and sailing routes. The prices shown are so-called list prices. See selected promotions below under Experiences or contact us for other special promotional prices.
Introduction to Pandaw Expeditions
---
Pandaw Expeditions is one of our favorite river cruise companies. Pandaw Expedition's ships are, according to old traditions, built in teak and decorated with brass. Fine service, great food and a wonderful informal and warm atmosphere on board, help to make Pandaw Expeditions extremely popular. The always friendly and welcoming local staff helps to create a special atmosphere. The experience on board is 'relaxed luxury', which is affordable.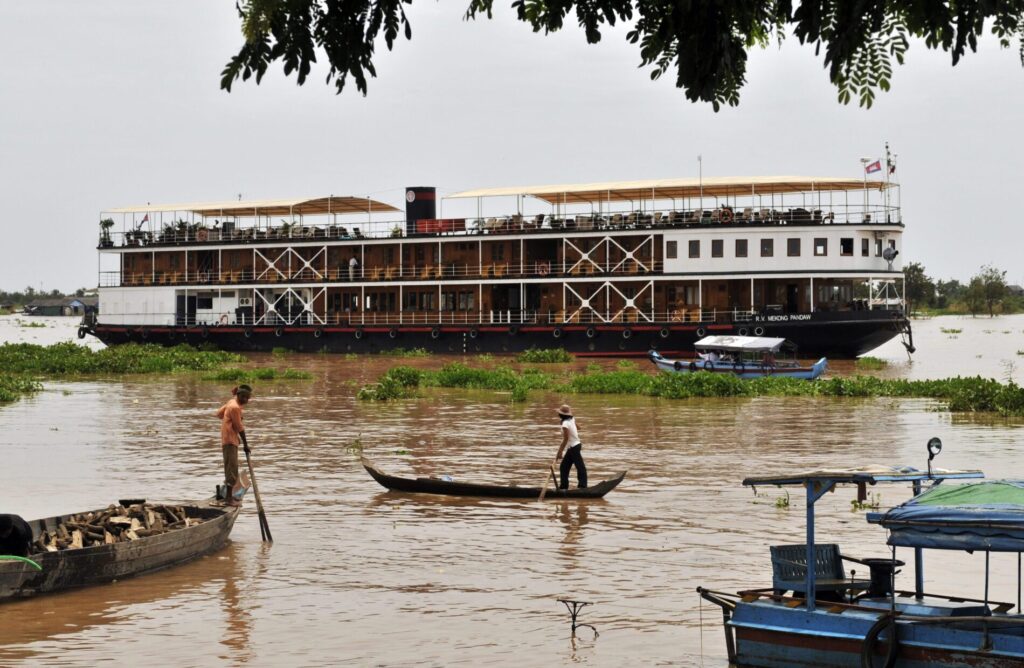 At Cruise Inspiration, we can offer a wide range of river cruises with the 4-star shipping company Pandaw Expeditions, which especially sails on the beautiful rivers in Southeast Asia. In addition to the Mekong River in Cambodia, Vietnam and Laos, Pandaw also sails on the Red River and Halong Bay in northern Vietnam, on the Irrawaddy and Chindwin rivers in Myanmar (Burma). In addition, the Brahmaputra River in India and the Amazon River in Brazil.
---
Included on Cruise Inspiration's expedition cruises with Pandaw:
All excursions along the river cruise with local English speaking guides

Drinks for staff on board

All meals on board

Non alcoholic beverages

Daily cocktail

Wi-Fi
---
Not included on Cruise Inspiration expeditions cruises with Pandaw:
International flights (on certain routes, however, domestic flights are partially included)

Expenditure on visas

Laundry on board

Alcoholic beverages. Drinks packs can be purchased or you can pay per. drink on board.

Cancellation

Travel insurance
Boarding on the day of arrival usually starts around noon. 13:00 and and ends no later than 1 hour before departure. Departure from the ship on the last day is between kl. 08:00 and at 09:30. These times are indicative and may vary. The actual arrival and departure times in each port are stated by the shipping company upon booking confirmation.