Here in the search functions you get a quick overview of the different river cruise dates and sailing routes. The prices shown are so-called list prices. See selected promotions below under Experiences or contact us for other special promotional prices.
Introduction to Ama Waterways
---
Ama Waterways was founded by three pioneers in 2002, and today their fleet consists of 23 elegantly designed ships. Here, extra emphasis is placed on the interior and colors, and a lovely atmosphere has been created down to the smallest detail. In May 2019, Ama Waterways added another ship to the fleet, namely AmaMagna, which can accommodate 196 guests. It is currently the largest river cruise ship in the Ama Waterways fleet.
The ships vary slightly in size depending on where they are sailing. In Europe, the capacity of the ships varies from 102 to 196 guests. In Southeast Asia, up to 124 guests can be accommodated, and in Africa, the ship Zambezi Queen can accommodate up to 28 guests.
The clip here in the video speaks for itself. As you can see, life aboard the Ama Waterways riverboats is approaching magic. There is a relaxed and cozy atmosphere, and since the ships carry a maximum of 196 guests, it is easy to fall into conversation with the other guests. But of course you can also easily choose to be completely private if you prefer. There is plenty of good space for everyone on board the ships.
The ships from Ama Waterways sail both on the beautiful rivers in Europe and in Southeast Asia. And as a finishing touch, Ama Waterways also sails on the Chobe River in Botswana, where the river cruise can also be combined with safaris of various lengths. The journey is designed entirely according to your own wishes.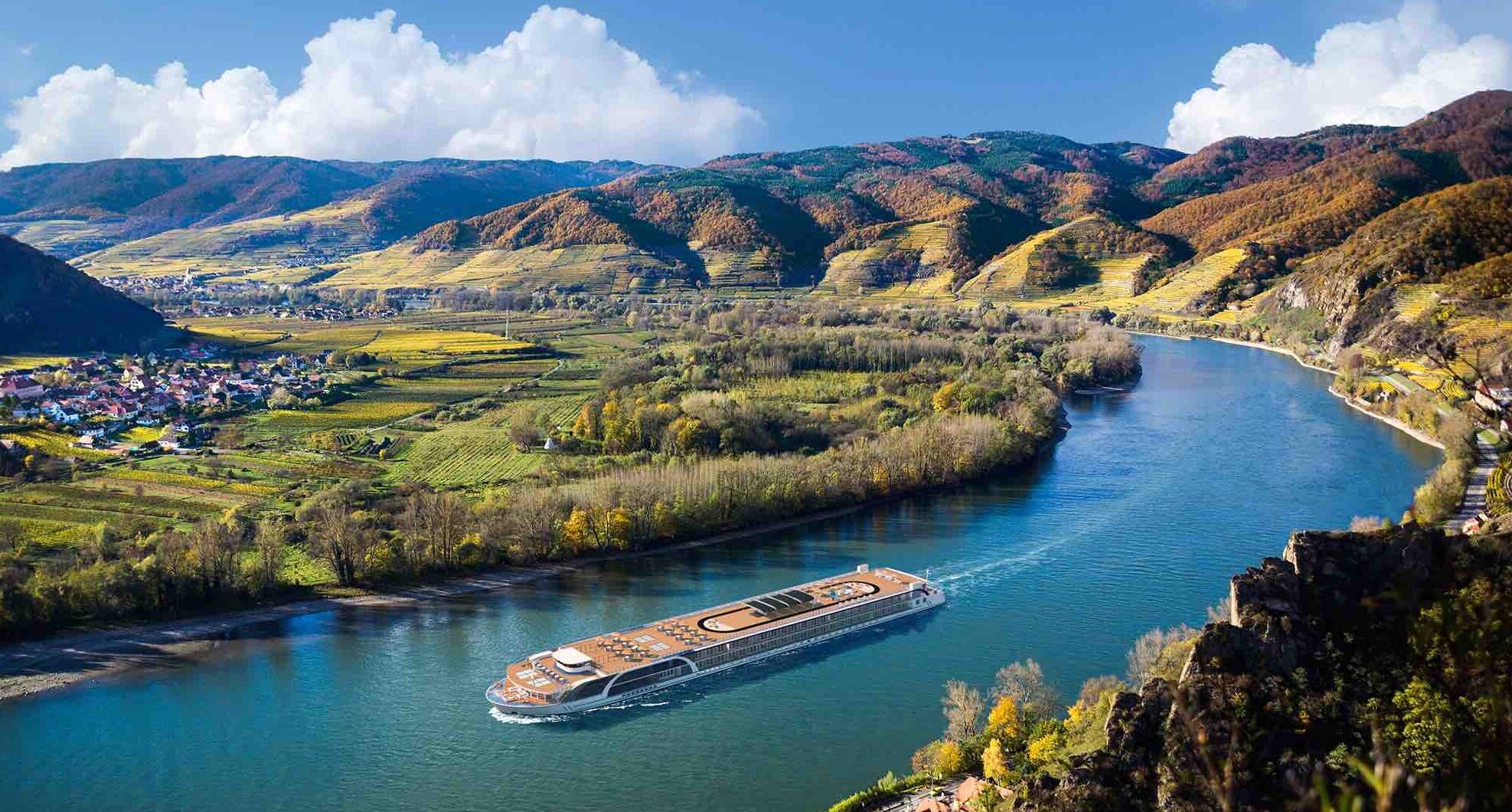 When you go on a river cruise with Ama Waterways, you simply get a unique experience. There is plenty to see and experience all day long, even when you go ashore. And when you sail on the rivers with Ama Waterways, there are constantly new beautiful impressions that unfold right before your eyes on both sides of the ships.
---
Included on river cruises with Ama Waterways:
All gourmet main meals
Coffee, cappuccino, espresso, tea, sparkling wine, freshly squeezed juice and water for breakfast
Coffee, cappuccino, espresso and tea all day in the ship's lounge (self-service)
Good wines, beer, soft drinks, juice and water for lunch and dinner on board
Daily Cocktail Hour (Cocktail hour) before dinner in the evening with fine wines, cocktails, beer, soft drinks, juices and bottled water
Cocktail Reception and Captain Gallows Dinner
Live entertainment on board
Free Wi-Fi access on board
Guided excursions in English at every stop along the rivers, and now also including Ama Waterway's extraordinary excursions 'Limited Edition Tours'
Bicycles for free use on most river cruises, except on the Douro River (Portugal) and on the Mekong River (Cambodia and Vietnam)
On the day of arrival you can board from kl. 13:00 and until no later than 1 hour before departure. Departure from the ship on the last day is between kl. 08:00 and at 09:30. The actual arrival and departure times in the ports will be stated by the shipping company when your booking is confirmed.