On this page you can make the payment of your trip online.
Cruise Inspiration uses Stripe payment service for online payments.
When paying online with Danish credit cards: Please note that a fee of 1,7% of the travel price is charged to the invoice. Please note that the fee does not accrue to Cruise Inspiration, but the Stripe online payment service alone.
Alternatively, you can choose to pay for your trip free of charge via a bank transfer. See bank account details further below.
When making a payment, remember to provide your reservation number or order / invoice number. Please note that in addition to Stripe's online payment service, card fees are calculated on certain credit cards (though mainly foreign cards). The indicative fees are listed below on the page.
Pay your trip online here with one of the debit cards listed below:
Bank Information (by bank transfer):
Account No./DKK Account No .: 5338 0256351 IBAN No .: DK8153380000256351 - SWIFT / BIC: ALBADKKK
By bank transfer you must also remember to provide your reservation number or order number.
---
By cash payment at Cruise Inspiration:
According to Danish law, Cruise Inspiration must not receive cash in excess of DKK 50.000. If the invoice exceeds this amount, it is possible to pay DKK 50.000 in cash and the rest by bank transfer or by credit card.
---
We accept the following credit cards: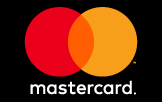 Summary of card fees for online payment:
1,7% of the transaction amount with the following Danish credit cards:
Visa Dankort
Visa
MasterCard
Note: 1,4% of the transaction amount with Danish American Express
2,9% of the transaction amount when paying online with foreign credit cards:
Mastercard (foreign)
Visa (foreign)
American Express (foreign)
Unfortunately, we do not accept Diners credit cards